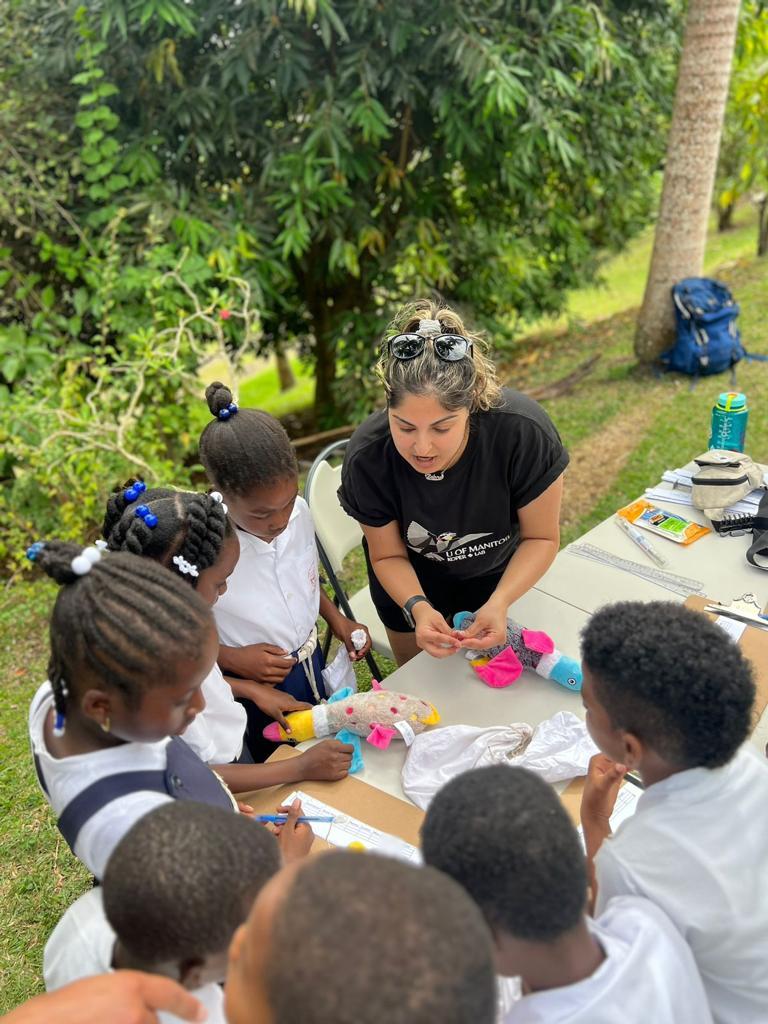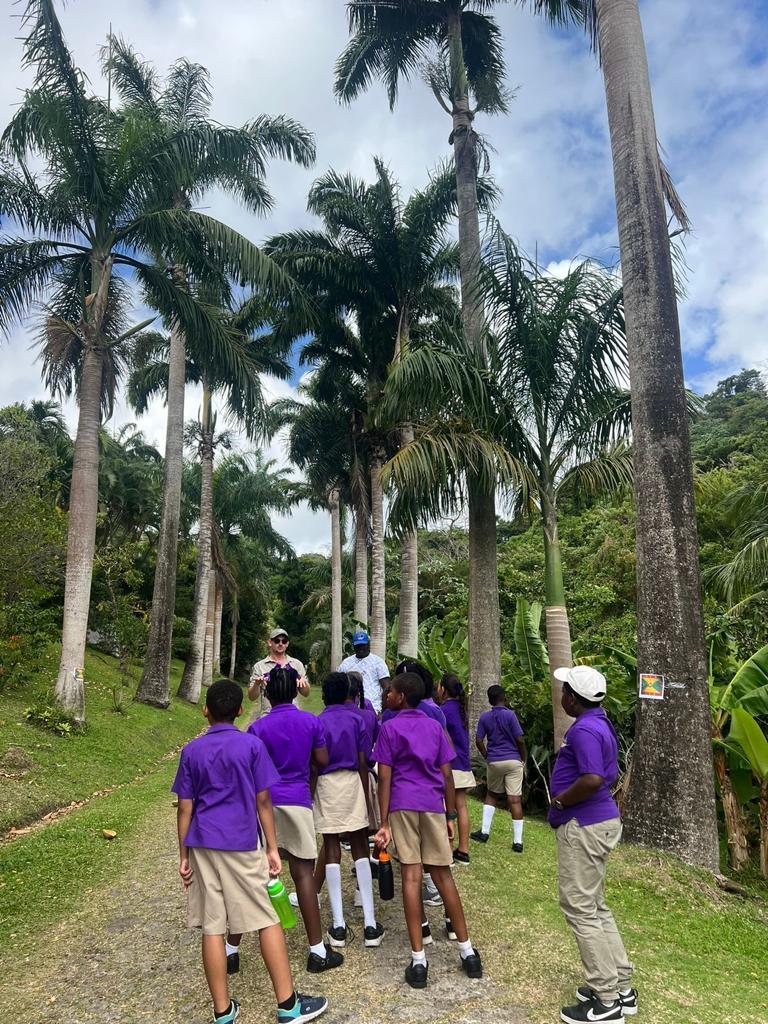 BELMONT ESTATE HOSTS GRENADA'S BIRD FESTIVAL
Grenada, March 3rd, 2023 - Belmont Estate in collaboration with the University of Manitoba conservation students hosted the celebration of Grenada's Birds Festival after a two year hiatus due to the COVID-19 epidemic.
This year's theme highlighted Grenada's Agroecosystem Protecting Resident & Migratory Birds. The event "Celebrating Grenada's Birds" is part of a Memorandum of Understanding (MOU) with the University, to promote cooperation through educational and academic exchanges in the area of Bird Conservation within agro-eco systems in rural areas.
The festival was attended by over 100 students ages 7-10 from Hermitage Government School and Grace Lutheran School. The students learned how to catch and release birds, measure and weigh birds and banding of birds. They also participated in interactive bird story time sessions.
Expert conservation biologist and Professor Nicola Koper said, "My students and I are so grateful to Grenada for hosting us and letting us learn from your beautiful country. We want to give back to communities by providing this festival opportunity to schools and school children. This experience will give kids an opportunity to learn about how science is done, and how important Grenada's birds are, and we hope will make them even more proud of Grenada's beautiful environment."
"Grenada's agroecosystems provide wonderful habitat for many bird species," added Dr. Koper. "In turn, birds benefit agroecosystems by eating pests and pollinating fruits and flowers. It's a wonderful win-win relationship."
Managing Director of Belmont Estate, Shadel Nyack Compton, was excited to hold the festival again, recognizing its importance to the ecosystem and the community. Ms. Nyack Compton said, "I am extremely happy that we were able to celebrate Grenada's Bird Festival once more! This collaboration was an incredible learning experience for our guests and students, highlighting the importance of birds in our environment. We need to appreciate and protect them while trying to ensure that they are able to populate in a safe environment."
The ongoing partnership of Belmont Estate and the University of Manitoba has provided opportunities for research, cross-cultural exchanges and sustainable project development.