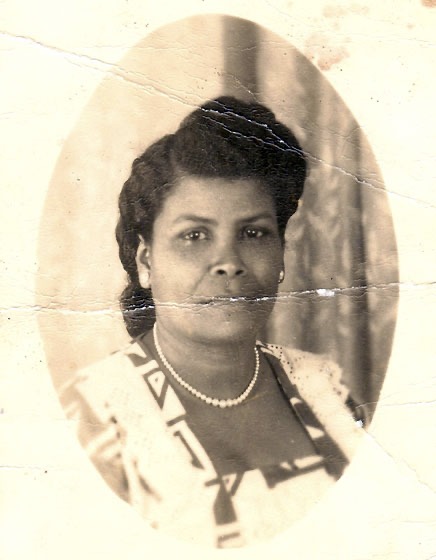 Belmont Estate dates back to the late 1600s, during the colonial era, when plantations were first established under the system of land allocation during the French rule. It was one of the 81 plantations established on the island with coffee and sugarcane being its main crops. Sugarcane was not only grown on the estate but sugarcane juice was crushed and boiled into molasses there. Today, the ruins of the watermill remain a testament to that era. Cotton was also a major crop of the estate, and later on, cocoa, nutmegs and bananas replaced the earlier crops.
First owned by Jean Hervier in 1696, Belmont Estate became a property of the Bernege family from the 1730s to 1763. Mr. John Aitcheson Jr. of Rochsolloch, Airdie, Scotland then purchased the estate in 1764, following the surrender of the island by the French to the British. Mr. Aitcheson appeared to have taken an active role in affairs of the island as he signed a petition to the King in 1764, protesting instructions to Governor Melville that would deprive the privileges of the representatives of the people. He was also a signatory to several other petitions throughout the 1760s.
John Aitcheson died when he was still a young man, and his father John Aitcheson Sr. inherited Belmont Estate. He was mostly an absentee landlord. In 1770, he leased the estate to Mr. Alexander Campbell Esq., owner of the then adjoining estate, Tivoli. The lease was for a period of 13 years at a price of £2,520 a year.
Mr. Campbell, the tenant of Mr. Aitcheson, was a colonist of high standing, a former colonial agent for the island, speaker of the Grenada Assembly, and the hero of the "Campbell V Hall" case of 1764-1774. He was also a close friend of planter Ninian Home who later became the island's governor.
On the night of March 2, 1795, the beginning of Fedon's Rebellion, the Grenadian uprising against the British rule, colonialists Campbell and Home were at Home's estate in Paraclete. They were both captured the following morning. In Fedon's Declaration of March 4, 1795, only two names—Home and Campbell—were cited among the 40 prisoners captured at that time. Campbell and Home were executed on April 8, 1795.
In 1780, John Sr. left Scotland for Grenada and died shortly after his arrival at Belmont Estate on May 31, 1780, at age 75. He was buried in the estate's cemetery, and his grave can still be visited today. Also buried at the cemetery, is a former Overseer, James Dodds. He was also a painter, and in 1821 he painted a watercolor painting of the central part of the estate, that included depictions of enslaved persons at work, prominent features and buildings. This painting is available for viewing at the estate and gives great insight into the layout of the estate during that period.
In his will, Aitcheson Sr. bequeathed Belmont Estate to his eldest daughter Bethia, stipulating that she was to sell it in the event of his death and after paying all his debts, share the proceeds among herself and her two sisters, Margaret and Isabella, and his nephew Gilbert Hamilton, a merchant in Glasgow. At the time of Aitcheson's death, the total value of the estate's assets—including the slaves, animals, sugar mill, coppers, stews, ladles, skimmers, sugar pots, stills, furnaces, still heads, tools, implements, chattels, lands and buildings—was £21,183.00 about £1.5 million or US$2.5 million by today's standards. Following Aitcheson's death, Belmont Estate was sold to Robert Alexander Houston of Clerkington, East Lothian, Scotland in 1780. Hailing from a family of premier sugar merchants in Glasgow, the Houston family filed for bankruptcy in 1801. Despite this, they managed to retain Belmont Estate beyond this period.
The Emancipation happened in 1834, ending the period of slavery in Grenada. After Houston's death in 1879, Belmont Estate was bequeathed to a family member, Major James Flower Houston and his son Lieutenant Alexander Houston of Her Majesty's Royal Artillery, both of whom were from Montepelier Square, London. The estate remained in the hands of the Houston family for more than 170 years and in 1944, Norbert and Lyris Nyack of Hermitage, St. Patrick purchased it from the trustees of the Houston Family.
Research suggests that the Nyacks were the first Grenadians of East Indian descent to own estates on the island on such a wide scale. Though simple people with only a basic education from the River Sallee Government School, they were savvy and diligent entrepreneurs. They made Belmont Estate their home and the base of their new business—operating the plantation. At one time they owned six of the most productive estates on the island namely Waltham & Diamond in St. Mark; Plains, Le Tage & Belmont Estate in St. Patrick; and Mt Horne in St. Andrew, and employed more than a thousand persons. They also purchased the Hankeys business at Grenville and started managing the commercial operations of a cinema, supermarket, hardware store and lumberyard.
Mr. and Mrs. Nyack were also horse lovers. They owned several horses over the years and raced and won at horse races in Grenada, Barbados, Trinidad and Guyana. They established the Telescope Race track, just outside of Grenville, a popular sporting and social destination in Grenada in the fifties and sixties. They were a socially vibrant couple, with strong social and civil consciences. Being quiet philanthropists, they gave much of their time, talent, love or means without fanfare or pronouncement. They shared benevolently with Grenada's Homes for children, the elderly, hospitals, and churches and schools, and individuals or causes of need.
Mr. Nyack was involved in politics, and was appointed Senator, by Premier Eric M. Gairy, a post he held until his death in 1969. His wife Lyris continued to reside at and manage the affairs of Belmont Estate, until her death in 2001 at age 94. The couple had no natural born children, but they were blessed to raise several nieces and nephews as their very own children including Tommy, Jean, and Leah, Shadel, Travis and Norbert's sister Lydia. Lyris bequeathed the estate to her niece Leah and Leah's children, Shadel and Travis, who were all raised on the estate. Unfortunately, Travis, a pilot, died tragically while flying home from Miami to Grenada in 2009.
The estate continues to be owned by Leah and Shadel. They reside and lead the team at Belmont Estate along with Leah's husband Baxter Fanwar, and Shadel's children, Anna and Benno.
Belmont Estate's transformation to agritourism was the brainchild of Shadel Nyack Compton in 2002. Shadel had completed law school in the US, and though her plans were to pursue her career goals in the United States, she made the decision to go back to Grenada to care for her ailing grandmother Lyris. The matriarch passed away on December 19, 2001, at the age of 94, and was laid to rest close to her residence at the estate. Shadel was moved to revive Belmont Estate after seeing its deteriorating state. Growing up at Belmont Estate, Shadel knew how much the estate meant to her grandparents. This prompted her to pivot into agritourism to honour their legacy, to give Belmont Estate a fresh new start, offer employment and contribute to the economy of the rural north and of the island.
The estate first opened its doors to tourists in April 2002, offering farm tours, a museum and a charming 20-seat restaurant. The product was well-received by locals and foreign guests, and within a year, the restaurant had grown to 110 seats. As with most businesses, Belmont Estate has faced several challenges through the years and has gone through peaks and valleys. With the disintegration of the plantation system and plantations, and the partitioning of lands, very few plantations have survived. This new business model allowed them to maximize every aspect of the estate.
Unfortunately, Grenada was devastated by hurricanes Ivan and Emily in 2004 and 2005 respectively, and Belmont Estate sustained severe damage during the hurricane, resulting in total destruction of the restaurant and museum, and significant damage to their cocoa drying facilities. The fields also received significant damage, resulting in significant loss of tree crops, particularly nutmegs, and to a lesser extent cocoa and other fruits and vegetables. The tourism component of the business reopened in 2007 after being closed for almost three years.
Through all of their challenges, and in particular the recovery since hurricane Ivan, their team of committed staff has worked ardently to restore, rebuild and preserve Belmont Estate, so that guests can come and experience all the delights that they offer. All guests are welcome to tour and witness a traditional historic estate at work.
The fusion of agriculture, tourism, food manufacturing, local cuisine and historic and cultural traditions, crowned with the outstanding warmth and friendliness of the Belmont Estate family provide visitors with a unique and outstanding destination so far unparalleled in Grenada.
Under Shadel's leadership Belmont Estate has become one of the top agritourism businesses in the Caribbean. Employing more than 80 full-time staff, they offer a range of products and services, including organic and fair-trade certified produce, chocolate factory, tours, a restaurant, a goat dairy producing goat's cheese, animals, and a plant nursery.
In 2017, Belmont Estate opened its Chocolate Factory where they produce their own certified organic and kosher chocolates, cocoa powder, traditional cocoa balls, and cocoa butter. They use their own award-winning organic cocoa beans that are regeneratively grown, sun-dried, and fermented on their farm. Belmont Estate's chocolate-making process is fully visible and traceable so that their guests can completely engage and participate in it, providing a unique tree-to-bar experience.
Amidst all of Belmont Estate's success, it has not forgotten to give back to the community. Shadel had seen firsthand how her grandparents would give employment and support to vulnerable communities. She made sure that these efforts not only continued but also increased.
Through Belmont Estate's charity arm the Belmont Estate Foundation, several programs have been developed including summer school and school assistance programs for children, financial and in-kind donations to children, hot meals to the elderly, Christmas food hampers, home repairs, food and medication donations, and disaster relief. In addition, they are engaged in educational and environmental programs and activities to build awareness about environmental responsibility. As a result of their work and commitment to tourism, agriculture, its community and the environment, Belmont Estate has received numerous local and regional awards for environment and community stewardship, and best practices in tourism and agriculture.
Shadel considers herself as a legacy bearer. She knows her responsibility goes beyond running a family business. As a third-generation owner, Shadel recognizes that it is all about being a good steward of the resources, environment and people God has entrusted to her. This stewardship ethos anchors Belmont Estate to remain true to its commitment to excellence, integrity, love for nature and people, and service to the community.